November 21st, 2005, 18:50 Posted By: wraggster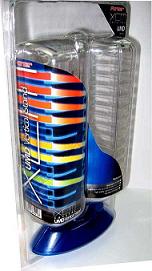 Team Xtender are releasing a new line of PSP Accessories, heres the info from their site:

Team X-tender is proud to present our XCM Series of PSP accessories.
As shown we have created a beautiful UMD case that is made of high quality translucent clear plastic. This unit can hold up to 24 UMDs, rotates 360 degrees and is also fitted with 4 ultra BLUE LEDs for lighting up in the dark!!!

Along with the UMD stand we have also created the XCM UMD pouch, which carries up to 4 UMDs and 2 memory sticks. This pouch loops on to your belt or can be carried with a sling.

You can find these accessories at our official resellers.


For more information and downloads, click here!


There are 1 comments - Join In and Discuss Here