February 17th, 2006, 22:23 Posted By: wraggster

Plynx who has already released an Atari Lynx emulator for the PSP has now ported Virtual Jaguar the Atari Jaguar Emulator to the PSP.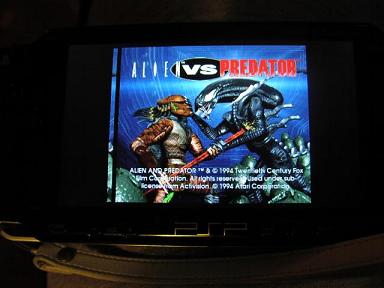 Heres what he posted:

<blockquote>I've tried, just for fun, to port Virtual Jaguar to the PSP. Put the Jaguar BIOS image (jagboot.rom) in the same directory as the EBOOT. Rename the cartridge image to cf.jag and put it in the same directory. I've tried Cannon Fodder and Atari Karts ... and ... it's pretty slow, be patient

See Virtual Jaguar website for compatibility stats. (DSP is not enabled)

Keys :

A - Square
B - Triangle
C - Circle
Pause - Start
Option - Select</blockquote>

It seems most Commercial Jaguar games work and although the speed is very slow its the first Jaguar emulator for not only the PSP but im sure any console



Amazing Work Plynx, More screenshots and the Download at his site here --> http://plynx.dcemu.co.uk/

Leave feedback

For more information and downloads, click here!


There are 37 comments - Join In and Discuss Here