January 27th, 2007, 10:29 Posted By: -Xandu-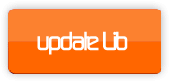 Information:
Online Lua update engine, based on WLAN example.
Used for updating your game/downloading a file online directly to the PSP.
It's not a full lib, it's an example to help you use the update engine.

Pocket Update is based on updateLib too.

Thanks to:
Glynnder for the idea/name.

Download and Give feedback Via Comments



For more information and downloads, click here!


There are 2 comments - Join In and Discuss Here