July 1st, 2006, 00:36 Posted By: wraggster

Its nice to see the Dreamcast Scenes stuff appear on the PSP and also very nice to see a site hosted by our hosts releasing it, heres the info:

Release By Kungpow:

Sailor Moon Plus - Genesis Mix
Modder: Kungpow

Description: Take the Original Sailor Moon Game for the SNES, add in all of the generals of the anime, new cinematics, new voice cast, new levels and throw in the "spice" of the Genesis game and soundtrack and you have Genesis Mix. This is for OpenBOR only. This game uses the full capabilites of the latest PSP features including widescreen cinematics, titles and widescreen gameplay. Thanks goes to Chibi Mars and the folks over at Sailor-Games.com for providing the hosting for the game release.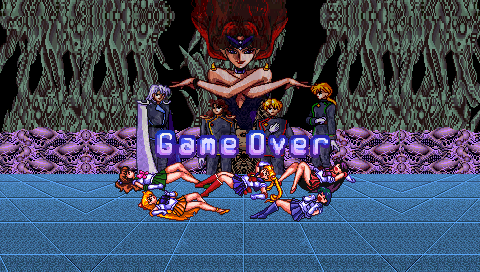 Download can be found over at BorRev


For more information and downloads, click here!


There are 3 comments - Join In and Discuss Here