July 29th, 2005, 20:11 Posted By: wraggster

Bjohnson has released the first port of Hexen to the PSP, heres whats in this release:

Features
----------------
-More Classic Medievil Action for the PSP!
-Analog stick for movement
-CHEAT CODES!
-Sound Supported *See Note*
-Shareware and Commercial version Supported!
-Shareware wad is included
-Save/load works!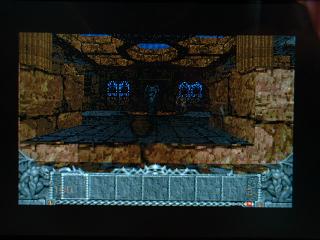 More screenshots and downloads here --> http://psp-news.dcemu.co.uk/hexenpsp.shtml


For more information and downloads, click here!


There are 4 comments - Join In and Discuss Here