February 14th, 2008, 07:35 Posted By: Art

DTMF Dial V3

Hi Guys,
This is DTMF Dial V3 release.
DTMF Dial is an auto touch tone dialing phone book.
It allows you to place phone calls and navigate touch tone based
phone menus with pre-programmed DTMF sequences.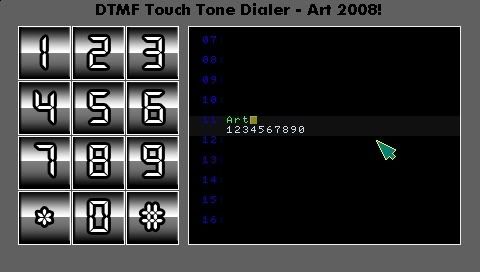 This is the first version that is user skinnable.
The default skin was provided by Jomann of QJnet forums.
The original skin is included in the download package,
and may still be used as an external skin.

Rapidshare Backup Link:
http://rapidshare.com/files/91686168...al_V3.zip.html

Cheers, Art.


For more information and downloads, click here!


There are 0 comments - Join In and Discuss Here