February 8th, 2009, 11:06 Posted By: wraggster

Art has also updated his Audio Mechanica app for the PSP:

Hi Guys,
Here is the Audio Mechanica V8d release with support all three possible
PSP microphone arrangements.
On screen keyboard for file naming, RAM buffered recording option, and improved GUI.

V8d adds Peb's improved OSK lib that will display the language your PSP is set to.
It also checks for the PSP /Music directory in case your MS was formatted with old firmware.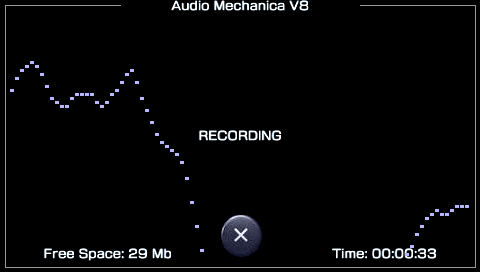 I have had lots of trouble trying to implement an in-program playback mode,
so it's still left out for now. maybe I'll have better luck with it in future.
Cheers, Art.

Download and Give Feedback Via Comments


For more information and downloads, click here!


There are 1 comments - Join In and Discuss Here