August 26th, 2011, 00:59 Posted By: wraggster

An entry into this years Neoflash Coding Contest, heres the full details:

Nickname: Sektor
Project name: REminiscencePSP v0.2.1
Division: Game
Original enter: No
Support Motion: No
In a past NEO Compo this project won in the top 10: Yes

Project description: REminiscence is a rewrite of the engine used in the game Flashback from Delphine Software. Flashback is a 2D platformer with similar style and gameplay to classics like Another World or Prince of Persia.

Credits:
--------
REminiscence v0.2.1 ported to PSP by Sektor http://gtamp.com/PSP
REminiscence is the work of Gregory Montoir http://cyxdown.free.fr/reminiscence
Flashback was designed by Paul Cuisset http://en.wikipedia.org/wiki/Paul_Cuisset
---------

Get the data files from here.

Installation:
---------
Copy to ms0:/PSP/GAME/REminiscence/
Data files go in ms0:/PSP/GAME/REminiscence/data/
Save files go in ms0:/PSP/GAME/REminiscence/save/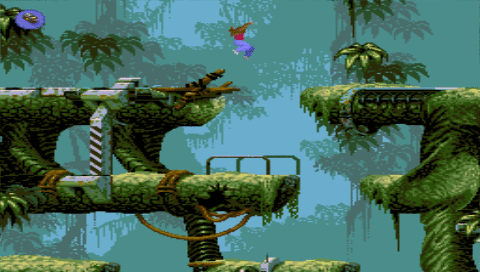 http://www.neoflash.com/forum/index....ic,7139.0.html
Download and Give Feedback Via Comments ...


For more information and downloads, click here!


There are 1 comments - Join In and Discuss Here