November 16th, 2009, 23:40 Posted By: AxelTheAs

Topic updated the Monday 2nd May 2011

Hello, just want to introduce you my actual working homebrew



©SNOW LIGHT

-Release date: 2011
-Type : TPS 2D (Third Person Shooter 2D)
-Genre: Action / Infiltration 2D
-Languages: C / LUA
-Platform: PSP® (PlayStation® Portable)
-Support: Download
-Price : Free
-Language: French, English, Spanish
-Classification-estimated: T at least 18 years
Actual classification have been estimated by the production, it is not officialy recognized.

Development: West Dragon Productions
Distribution: OG-ZONE Digital Entertainment (England)

PARIS, FRANCE - April 30, 2011 - OG-ZONE Digital Entertainment is pleased to announce its new amateur game developed exclusively for Playstation ® Portable (PSP ®) by the West Dragon Productions © Snow Light.

Snow Light is a 2D action/ infiltration game (homebrew) taking place in a futuristic universe where you play the cream of "Professional Assassin".
Program, a studied scenario , explosive gunfights and a story narrated by cinematic and immersive contextual action sequences.

-Prologue :
February 2051, several months after the fall of Five Industry, company with a monopoly of the economy, defense, telecommunications, an anarchist nicknamed the Black Mask is organizing a deadly attack against the United States of America. Five nuclear warheads simultaneously ravaging the country. Chased by the existing diplomatic alliances, White Mask disappears a few weeks later.

Thursday, March 6, 2053, during a joint operation between the intelligence services of Usme (Military Strategic and European Union) and SPETNAZ (Russian Special Forces), discover that it is possible that the White Mask is made a stopover in space colonies and could return to Earth.

Monday, April 21, 2053, the CEO of the largest independent armed group of Latin America, Alejandro Avarez suspected of being a supporter of the White Mask, claims to have discovered one of his laboratory on its territory. This lab containing prototypes and advanced technology information, become quickly a controversy within governments. Hence a special meeting between Avarez, the Defence's Minister of the USE (United States of Europe) and that of the DAAP (Asian Pentagon Diplomacy Alliance) is organized.


-Briefing :

Friday 2nd May 2053, A press conference will precede the meeting, reporters may therefore exceptionally enter the continent of South America. So you're Light Snow, Professional Assassin and confirmed Great Master's best element, you have to infiltrate the territory at the press conference, monitor the movement of a miser, confirm his links with the white mask and eliminate the threat .

This mission will be recognized by any government, you have carte blanche.
COLONEL Quasar, OMSN.


-Features:
Simple and intuitive gameplay.
Storyline involved and worked.
Novel graphic style
Compatible with PSP ® Official Firmware and Custom Firmware.
Available for free download, fully English.
PSP is available from £ 129.99 (SPP 3004) and £ 142.00 (PSP Go!) on Amazon.co.uk


AxelTheAs:
Project Manager, West Dragon Productions
Snow Light snow has a very demanding specifications, it was initially announced in 2009, but due to the exigency has been set aside until early February 2011. The resumption of development has been kept "secret" until now for the simple reason that we could not afford to disappoint the waiting the game now set architecture is well advanced, allowing us to lift the veil on the game
Because of the occupations of team members (during etc..) development is going slowly but surely. No release date can be estimated yet, but we are working on the possibility of submitting a demo for the PSP Genesis competition, which seems very interesting given the number of sponsors from the community she PSP met and of course we lie and say otherwise, the reward is that tempting



FlavR:
Lead Programmer PC/PSP Interface, West Dragon Productions
Game development is a long and difficult, because we want to have an optimal result. The workload is enormous, but the price to pay to satisfy as many users. Code level, I'm mainly the PSP interface and the QTE are a big plus to the project. What I mean by PSP interface is everything related to the display: The map, the characters and their animations. The game is developed in C, which is widespread and especially on the PSP and the game uses the gLib2D, enabling ultra-optimized to display the PSP for a great record.



Martin:
Programmer, PC interface/ engine, West Dragon Productions
The game engine is coded only in C library uses no third party is to minimize the execution time and meet the technical constraints imposed by the PSP, without loss of performance. We chose to develop an engine of collisions based on the pixel perfect choice that seems to impose itself in view of the complexity of maps. Artificial intelligence, under development, will allow enemies to use the land wisely and also to hide behind barriers if necessary.

Screens :
The following screenshots have been made in ​​AtA Style 4.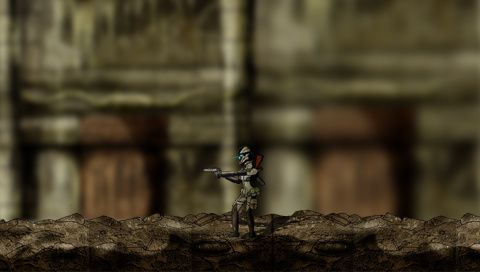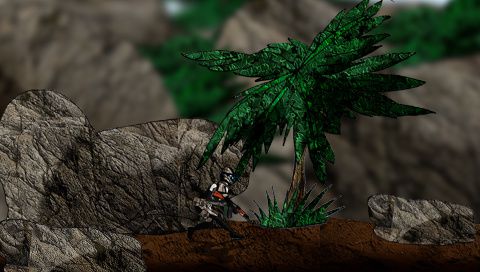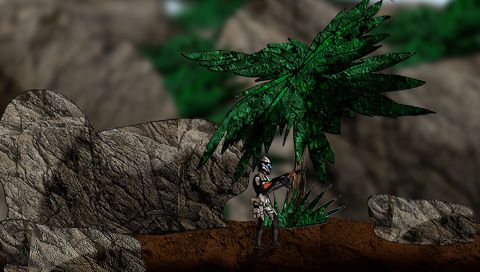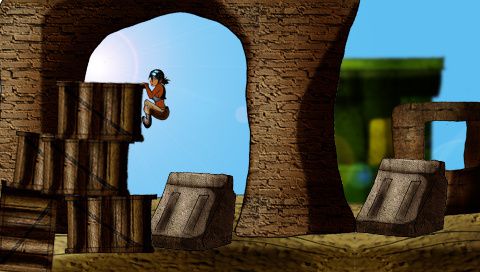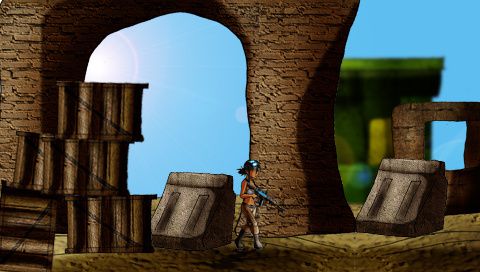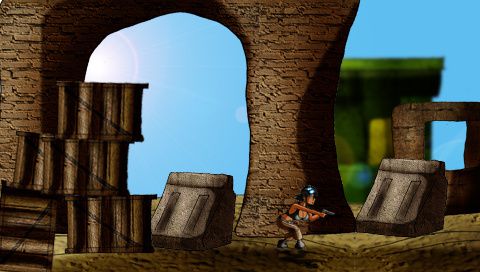 You can find Snow Light on:

OG-ZONE England , Facebook- Twitter

Source: OG-ZONE France


For more information and downloads, click here!


There are 5 comments - Join In and Discuss Here