July 9th, 2006, 23:21 Posted By: wraggster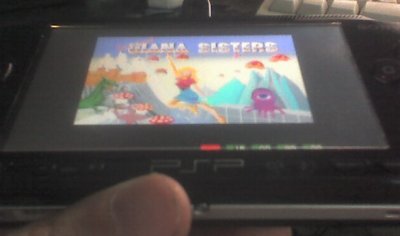 I knew about this release for days now and can finally reveal that a coder named Ric and with the help of Hungry Horace have updated the Amiga Emulator for the PSP along with a new site for it,

Heres whats new with the Amiga Emulator for PSP:


Lets get the ball rolling then shall we....

here it is, thanks to Ric's latest efforts in updating the pspuae code, and FOL's determination to tidy-up his homebrew!

It's identical to the 0.51 version, except without the Xploit icon and stuff.

Some of the newer features of pspuae include:

4 channel sound mode
Savestates re-introduced
Kickstart Rom Selector
Firmware 1.5 compatibility
Download and Give Feedback Via Comments
For more information and downloads, click here!


There are 70 comments - Join In and Discuss Here