January 3rd, 2011, 15:49 Posted By: bandit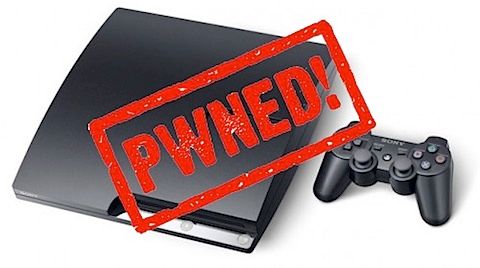 With the news from 27C3 Conference in Berlin, Germany, from fail0verflow stating that the PS3's security is an EPIC FAIL, Geohot released the PS3's metLdr Root Key. This root key allowed users to decrypt and sign files for the PS3.

Gamers owning a 3.41 firmware PS3 for firmware and who have purchased new PS3 games that required 3.50 firmware such as Gran Turismo 5, Need for Speed, were unable to play on their 3.41 firmware PS3's...until now. Gamers can finally fully enjoy both worlds of playing their own "homebrew" and still being able to enjoy the latest and hottest of the recently released PS3 Games that were originally complied by Sony only to work on later non-Jailbreakable v3.50 PS3 consoles. Below is a video of a modified GT5 EBOOT working on 3.41 PS3:


Members from PSX-Scene started to work on 3.50 appLdr keys. netkas was able to find 3.50 appLdr keys by decrypting the vsh.self and from a 3.50 game.



erk: 94 5b 99 c0 e6 9c af 05 58 c5 88 b9 5f f4 1b 23
26 60 ec b0 17 74 1f 32 18 c1 2f 9d fd ee de 55

riv: 1d 5e fb e7 c5 d3 4a d6 0f 9f bc 46 a5 97 7f ce


He was able to also grab 3.41 keys



erk: 83 8f 58 60 cf 97 cd ad 75 b3 99 ca 44 f4 c2 14
cd f9 51 ac 79 52 98 d7 1d f3 c3 b7 e9 3a ae da

riv: 7f db b2 e9 24 d1 82 bb 0d 69 84 4a dc 4e ca 5b


Of course, everyone wants to be on the latest firmware so @codetwink released 3.55 keys (or click on comments to view code):

What does this all mean to the end-user, well the goal is now you might be able to very soon play those impossible games like Gran Turismo 5 and Need 4 Speed: Hot Pursuit on your v3.41 Jailbroken consoles, thanks to the hard-thankless-work of PSX-SCENE members, you will be able to decrypt those games EBOOT.bin that were complied by Sony using their SDK v3.50. As you can see, they changed the keys between v3.41 to v3.50 to stop us PS3 Jailbreakers from play the latest and hottest games.

We at DCEmu DO NOT condone piracy nor do we post illegal/copyrighted files. We are merely posting the news within the scene for informational purposes. Do the right thing and support game developers, publishers and console manufacturers.

Source: PSX-Scene and PSX-Scene (v3.50 appldr keys released!)



For more information and downloads, click here!


There are 1 comments - Join In and Discuss Here