February 3rd, 2007, 22:40 Posted By: Yashamaru

Lua-Pac-Man v0.1 beta is now at an open release state. This release adds the requested (Thanks to: mr_nick666) skin mod menu. The Skin mod menu makes changing sprites easy just make a folder with your mods name and add some images also skin mods change everything from the intro loop, intermissions, and of course the game. I have added four skin mods to show how easy it is.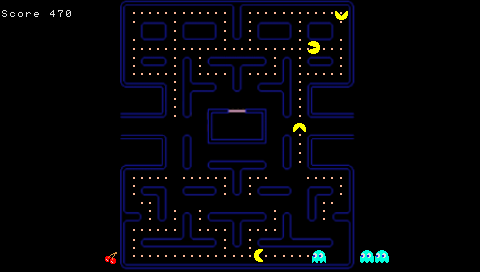 There is also a test in this release of the next mod menu item, Gametype mods. Gametype mods change how a game is played. One Gametype mod is in this release Space Invader. This simple game shows the idea but still has a long way to go. The ghost AI received a simple update. This update will help the ghosts find Pac-Man and if eaten get back much faster.

–Added
*Add Mod (Skin) Menu - [Requested by: mr_nick666]
*Add Mod (Game type) Menu
*Add Mod (Skin) - PacMean
*Add Mod (Skin) - Space Invader
*Add Mod (Skin) - Frogger
*Add Mod (Skin) - Ghost
*Add Mod (Skin) - Classic
*Add Mod (Gametype) - Space Invader


For more information and downloads, click here!


There are 10 comments - Join In and Discuss Here