January 8th, 2007, 01:54 Posted By: thepixelatedpoo

Well, here's my new homebrew titled Puzzle Challenge:

Puzzle Challenge is a puzzle game similar to Pokemon Puzzle league,
or Super Tetris attack.

The object of the game, is to get your opponents screen filled
up with blocks before yours.

You can remove blocks by lining up three or more of the same type
of block horizontally or vertically. If you get four or more of the same
block together it will drop a block on your opponents side.

The Arrow keys move the cursor.
The Cross key swaps the two blocks in the cursor
The Triangle key advances your tower of blocks.
The Square key turns off the music.

This game includes adhoc, for psp vs. psp multiplayer,
and human vs. computer.

Enjoy!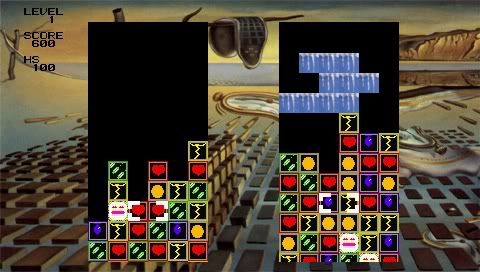 Download and Give Feedback Via Comments


For more information and downloads, click here!


There are 6 comments - Join In and Discuss Here