July 4th, 2007, 16:25 Posted By: neutrOpik

Hi, here is a very cool homebrew for Lua developpers made by fard0che on XtreamLua (Gx-mod partners). This tool, PSPLive, is a built-in multiplayer for Lua games. This utility makes possible, to see the various people connected to the game, give maps, hosts (for each game) and more.

In other words, it's a multiplayer lobby to integrate in Lua Games.

For now, a server is open for tests.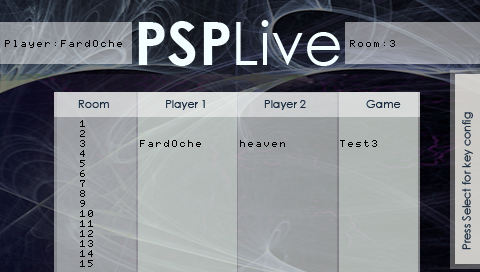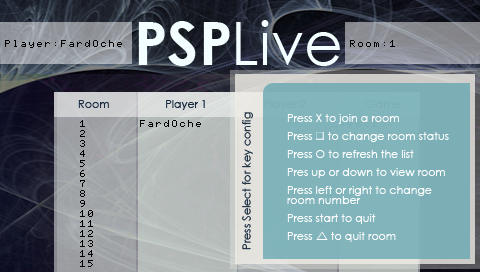 Here is the official post of fard0che on XtreamLua : http://www.xtreamlua.com/modules.php...ewtopic&t=1710

And this is the (safe) download link on Gx-mod and the full PSPLive news (google translator) : http://www.google.com/translate?u=ht...&hl=en&ie=UTF8


Tank's for support!

regard's


For more information and downloads, click here!


There are 4 comments - Join In and Discuss Here