June 4th, 2008, 04:45 Posted By: MK2k

Description

This is a port of the newly released Kaiten Patissier 1.00, originally released for Windows/Linux/GP2X.

Indiegames.com describes it best:
"Kaiten Patissier is the latest game from D.K., several months in the making, and which I [oranda] highly recommend. It uses the same 'collect-them-all' mechanic as Good Luck Natsuki, but is built entirely around the concept of rotating the levels to re-adjust the locations of platforms, boxes, walls, floors, and ceilings (Kaiten is Japanese for "rotate"). After collecting all but the last item in each level, a bonus item will appear somewhere in the level, so be sure to keep an eye out for the bonus items if you want to get 100% completion.

As I [oranda] note, I [oranda] contributed several of the levels in the game, so you'd better download it and check it out!"

Screenshots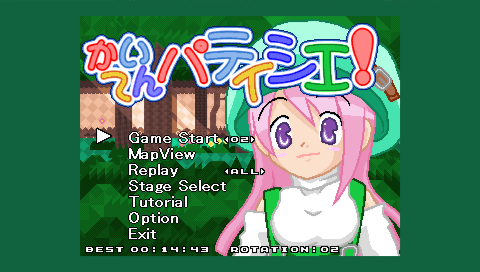 Screen 1: Main Menu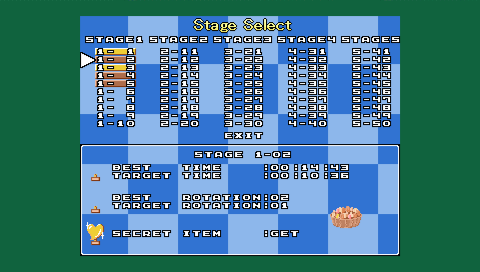 Screen 2: Stage Selection and Overview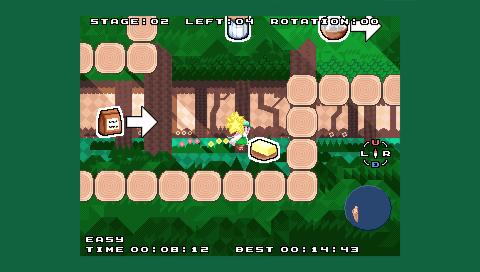 Screen 3: In-Game, jump around and collect the items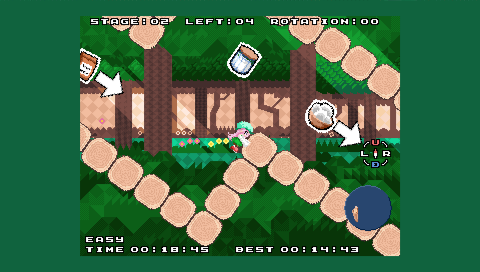 Screen 4: In-Game, rotate the whole level about 90 degrees

Download
via mk2k.net
get the original Windows/Linux/GP2X release via indiegames.com or at D.K.'s website

Notes

Read the readme.txt for installation notes and button configuration.
I just did the porting to the PSP, any credits for the game and artwork should go to D.K. aka Alpha Secret Base, nice work dude!


For more information and downloads, click here!


There are 3 comments - Join In and Discuss Here