February 14th, 2007, 17:44 Posted By: -Xandu-



Don't know what to put instead of Sony's Network Update? Well, here's a nifty program that automatically downloads Dark Alex's latest Open Edition Firmware!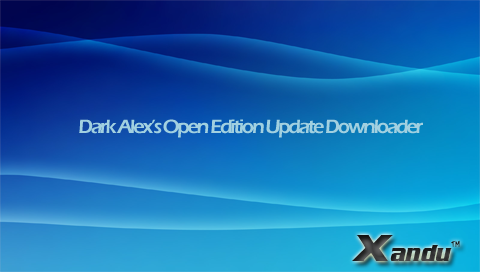 DIGG THIS


Note: this only downloads, it doesn't install.

Instructions:
-Flash update_plugin.prx using the flash update.
-Make sure your first connection is active and working..
-Use Network Update
-UPDATE.rar should be in the MS root after the download is complete.

Warning:

This has a risk of bricking when using FLASHUPDATE. I am not responsible for any damage that may happen to your device.

Note:
You can also flash using Flash0 USB mode in Open Edition. (vsh/nodule)

Made by:
Xandu
Team 280 : PRX

Special thanks to:
Homer
yaustar
Malksta


and all the other beta testers

.

Vote in the poll, did it work for you?

Download and Give Feedback Via Comments



For more information and downloads, click here!


There are 23 comments - Join In and Discuss Here