PSP News is a News and downloads site for the Playstation Portable, We have all the latest emulators, homebrew, commercial games for the PSP and all the downloads on this site, we also cover commercial gaming and console news. Part of the DCEmu Homebrew & Gaming Network.
PSP Homebrew
Name = Ydict
Authors /Website = Xizhilang
Screenshots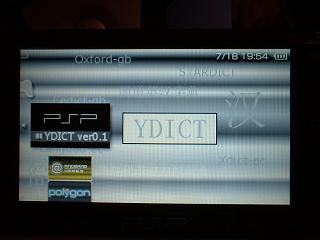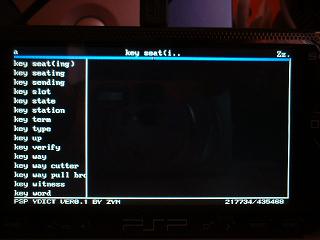 Downloads = V0.2 26th July 2005 Downloads Here --> v1.0psp / v1.5psp
- Support compressed dictionary files (Langdao dict reduced from 20MB to 8MB)
- Support changing dictionary in runtime
- Support circle keyboard input
- Support analog stick for page flipping in flipping mode
This version also support several dictionaries for choice:
- Xdict
- Cdict
- Oxford Bilingual English-Chinese Dictionary
- Langdao English-Chinese Dictionary
To add a dictionary, you have to extract the achieve file, and copy the inner folder to the same folder with the EBOOT.PBP file.

Here v0.1 18th July 2005 includes v1.0 eboot :) by wraggster
Information = English-Chinese Dictionary
The Hottest DCEmu Posters