Buy on AliExpress.com
PSP News is a News and downloads site for the Playstation Portable, We have all the latest emulators, homebrew, commercial games for the PSP and all the downloads on this site, we also cover commercial gaming and console news. Part of the DCEmu Homebrew & Gaming Network.
PSP Homebrew
Name = Sudoku
Authors /Website = Chau le
Screenshots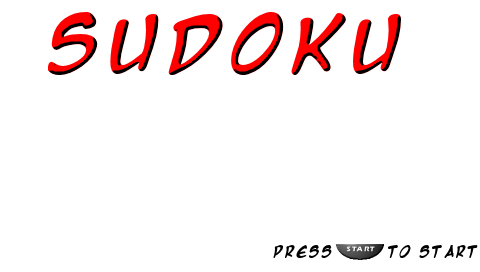 Downloads = Here v1.0 31st October 2005
Information =
Sudoku
======
My first game for the PSP, based on the popular Sudoku puzzle game.
Go to http://www.sudoku.com/ for more information on Sudoku itself.

Features
========
Includes 18 levels of difficulty.
Hints are available during games.
Save/Restore games.
Supports mp3 playback. Playlists are selectable.
Installation
============
Unzip the two folders in this archive to your PSP/GAME folder.

How to play
===========
Move the cursor around the grid using the D-pad.
Use the Left and Right triggers to cycle through the numbers from 1 to 9.
Press X for a hint.
Press Square to get the solution.
Press Triangle to advance to the next mp3 track.
Press Select for more options.
Change log
==========
Version 1.0
31/10/2005
First release.
The Hottest DCEmu Posters