Buy on AliExpress.com
PSP News is a News and downloads site for the Playstation Portable, We have all the latest emulators, homebrew, commercial games for the PSP and all the downloads on this site, we also cover commercial gaming and console news. Part of the DCEmu Homebrew & Gaming Network.
PSP Homebrew
Name = Heretic PSP
Authors /Website = bjohnson
Screenshots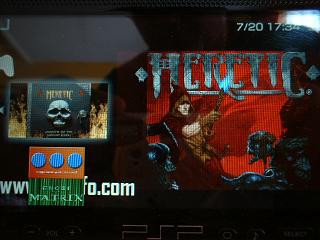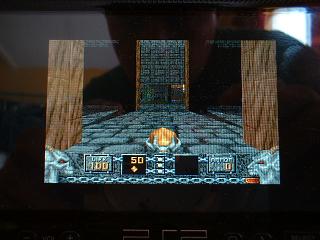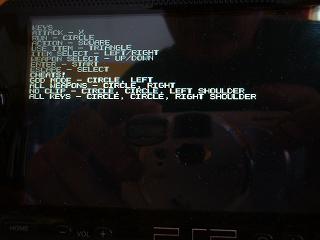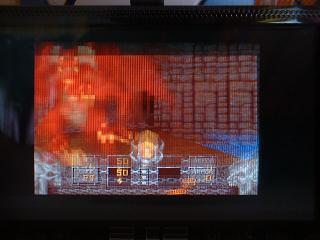 Downloads = Here v0.1 20th July 2005
Information =
Heretic takes the player to a twisted medieval dimension where the player must fight undead creatures and bestial horrors. To fight these creatures you will gain access to ungodly weapons such as the Firemace, Hellstaf and numerous types of spells and potions. to seek vengeance upon the creatures who have slaughtered your entire race.

Features
----------------
-Classic Medievil Action Now for the PSP!
-Analog stick for movement
-CHEAT CODES!
-Sound Supported tho it isn't that great
-Shareware and Commercial version Supported!
-Shareware wad is included
-Save/load works!

Instalation instructions
------------------------
V1.0
The pbp is packaged and ready to be played
Just copy the HERETIC.WAD out of the HERETIC-PSP directory and put it in the one on your memory stick

V1.5 Instructions
Prepatched to work on the V1.5
Just copy the 2 directories to the memory card \PSP\GAME\

Controls
-----------------
ATTACK - X
RUN - Circle
ACTION - Square
USE ITEM - Triangle
ITEM SELECT - LEFT/RIGHT
WEAPON SELECT - UP/DOWN
ENTER - START
ESCAPE - SELECT

Cheats!
------------------
Just tap the keys in this order
God Mode - Circle, Left
All Weapons - Circle, Right
No Clip - Circle, Circle, Left Shoulder
All Keys - Circle, Circle, Right Shoulder
The Hottest DCEmu Posters