Buy on AliExpress.com
PSP News is a News and downloads site for the Playstation Portable, We have all the latest emulators, homebrew, commercial games for the PSP and all the downloads on this site, we also cover commercial gaming and console news. Part of the DCEmu Homebrew & Gaming Network.
Emulators for PSP
Name = MAME for PSP (Nes Emulator for PSP)
Authors /Website = Inao-sama / PSP Wiki
Screenshots -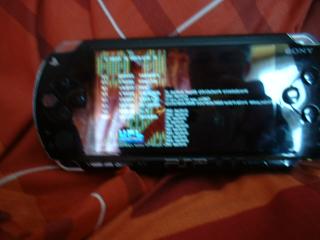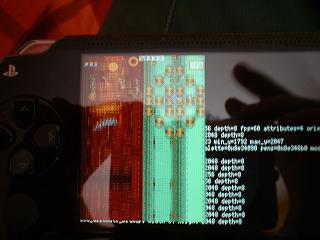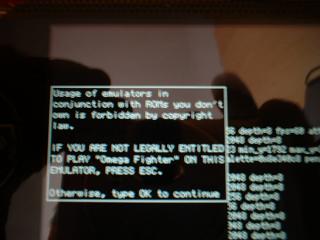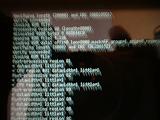 More Screenshots in the PSP Forum Here --> http://www.dcemu.co.uk/vbulletin/showthread.php?t=6668
Downloads =XMame PSP v0.1.2 Here 11th June 2005
XMame PSP v0.11 Here 11th June 2005
XMame PSP v0.1 Here
Xmame PSP v0.0 Here
Information = Arcade emulator for the PSP :)
Only works with Omega Fighter at this time. Left and Right on Dpad is OK :)
xmame for PSP - by Inao-sama (English readme by Smiths @ Emuholic [www.emuholic.com])
2005.6.11
ver 0.1.1
+ Fixed sceCtrlRead (was slowing down older version)
ver 0.1
+ Works on hardware
+ Is slow
[USAGE]
Place omegaf.zip and xtinyrc.txt in a subfolder called /PSP/GAME/MAME on your memory stick
(When more games are supported dependancy on "omegaf" will change)
ms0:/PSP/GAME/MAME
+ EBOOT.PBP
+ xtinyrc.txt
+ omegaf.zip
Circle - Button 1
X - Button 2
Square - Button 3
Triangle - Button 4
L - Button 5
R - Button 6
SELECT - Insert Coin
START + SELECT - Exit program
At the "type OK to continue" screen, move the D-PAD left then right to confirm
[NOTES]
There is no sound
Any games with a bit-depth not equal to 8 will not work
This emulator has the drivers for: omegaf, darius, nova2001, and vanguard
[ACKNOWLEDGEMENTS]
This emulator is based on xmame-0.37b16.1
The code to fix functioning on PSP hardware came from the author of the NEOCD emulator. Thanks to him.

The Hottest DCEmu Posters