Buy on AliExpress.com
PSP News is a News and downloads site for the Playstation Portable, We have all the latest emulators, homebrew, commercial games for the PSP and all the downloads on this site, we also cover commercial gaming and console news. Part of the DCEmu Homebrew & Gaming Network.
PSP Homebrew
Name = The Troubles of Middle Earth
Authors /Website = Gendal
Screenshots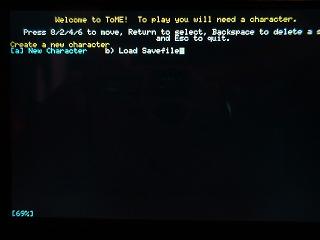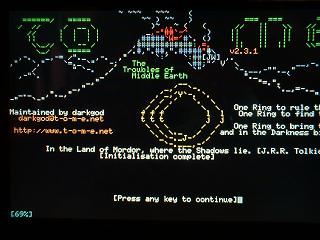 Downloads = Here 24th July 2005 v0.1
Here 21st July 2005 (Fixed v1.0 ) :) Alpha Version
Discuss the Game Here --> http://www.dcemu.co.uk/vbulletin/showthread.php?t=8179
Information = Based on the Angband work by abszero I ported ToME ToME to the PSP. Like Angband it's an ASCII roguelike game, but for the most part much more involved with overland travel, multiple dungeons, quests, skill based character system, etc.
For the v0.1 version of ToME there are several improvements from the latest .4 release of Angband, which will also be incorporated into it's next revision.
v0.1 (07/24/2005)
-Initial release and differences from the .4 release of Angband:
-Left Trigger should now act as a full CTRL key, including keys outside of the a-z and A-Z ranges.
-Removed main function from spawning in a seperate thread, greatly increasing speed for any ascii animations like the introduction. Running is now close to instantaneous along with other small improvements.
-Macro interface reverted back to star shape
-Small visual improvements to OSK and Macro interface, including changing key highlight in the OSK to red for easier visibility
-Added previous message to bottom line next to the Battery display since it was going unused and I often missed the last message because of macros and whatnot clearing the buffer.
-ToME now flushes the input buffer before sending a macro with the star
interface, you should not have to use \e\e\e anymore. If anybody can think of a reason this is a bad default, let me know.

The Hottest DCEmu Posters