PSP News is a News and downloads site for the Playstation Portable, We have all the latest emulators, homebrew, commercial games for the PSP and all the downloads on this site, we also cover commercial gaming and console news. Part of the DCEmu Homebrew & Gaming Network.
PSP Homebrew
Name = TooBin
Authors /Website = cybercouf
Screenshots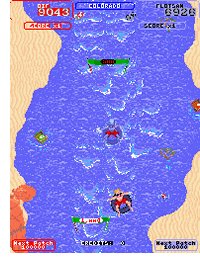 Downloads = November 8th v0.1.5
November 6th 2005 v0.1 / Discuss Here --> http://www.dcemu.co.uk/vbulletin/showthread.php?t=13451
Information = I'm trying to do it for psp, using Lua.
This is the very first version v0.1 : http://cyril.c.free.fr/pub/files/toobin_v0.1.rar
(you need Lua player first)
I haven't any PSP, so if you can test it in real conditions (and say if it works) thanks!
I also would like to do a stand-alone version (no need lua player), but got some compilation pb:
The Hottest DCEmu Posters