PSP News is a News and downloads site for the Playstation Portable, We have all the latest emulators, homebrew, commercial games for the PSP and all the downloads on this site, we also cover commercial gaming and console news. Part of the DCEmu Homebrew & Gaming Network.
PSP Homebrew
Name = PSP Sudoko Puzzle
Authors /Website = Qlfecv http://www.dcemu.co.uk/vbulletin/showthread.php?t=8577
Screenshots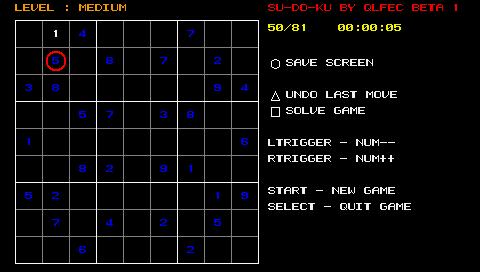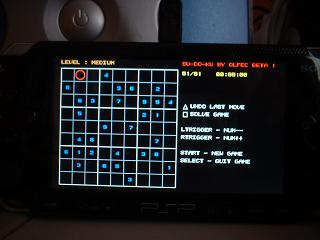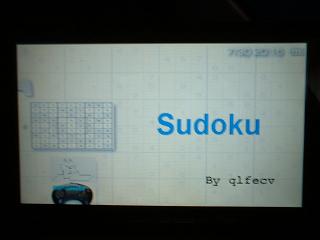 Downloads = v0.03 Here PSP Sudoko August 4th 2005
Finally I found bug, I have had to make many puzzles to give with.

v0.02 Here PSP Sudoko Puzzle August 2nd 2005
02-08-05 v0.02
- Menu options
- Number helper
- Square helper
- Time os-off
- Select level

Here PSP Sudoko Puzzle beta 1 July 30th 2005
Information = Awesome puzzle game for the PSP.
The Hottest DCEmu Posters