The Hottest DCEmu Posters
PS2Emu :: Emulation Gaming & Development News
Emulators for PS1 Pages (They May work on PS2)
NAME PHOENIX/PLEIADS
Description PHOENIX/PLEIADS is an arcade Emulator for the Playstation 1 Console.

AUTHOR Double Dutch Designs
HOMEPAGE http://www.doubledutchdesigns.com/
SCREENSHOTS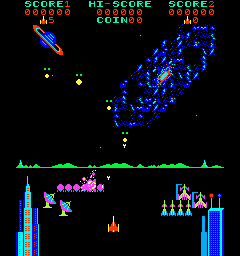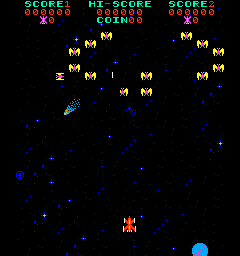 DOWNLOAD HERE
INFORMATION
RetroCoder Phoenix/Pleiads Emulator V2.10
Full speed emulation of the Phoenix & Pleiads Arcade machines,
this emulator should also work with other roms that use the
same motherboard as Pleiads.
There are a few things to note about Pleiads, I have been told
by many sources that Pleiads was a rom replacement for Phoenix!
I don't believe this to be true, my theory is that Phoenix came
out first & Pleiads was a new motherboard (based upon Phoenix).
Pleiads was such a bad game that people upgraded their Pleiads
machines to Phoenix!!! You may ask what evidence I have...
Okay, Phoenix ran on an 8080 processor. Pleiads will NOT run on
an 8080 processor, the instruction at address $27e3 is $30; a
Z80 instruction. The Pleiads motherboard MUST have had a Z80
rather than an 8080. You may not be aware, but when MAME tries
to emulate 8080 games, it does so with Z80 core; this is why
MAME runs Pleiads without problems.
Anyhow, the emulator requires original roms. When you have the
roms you can run the appropriate batch file.
You can get these from www.mame.dk, you should only get them
if you own the original Phoenix or Pleiads roms.
A psx system with Caetla, or a friend who can copy the program
to an cartridge, disc or [executable] memory card!
How to create a working version:
1. Get the rom files!
2. Put them in the same directory as the files within this zip
3. Run the appropriate batch file
(eg. type 'phoenix.bat' then [return])
Easy!
Visit www.retrocoder.com or doubledutchdesigns.co.uk for
more information!