PSP News is a News and downloads site for the Playstation Portable, We have all the latest emulators, homebrew, commercial games for the PSP and all the downloads on this site, we also cover commercial gaming and console news. Part of the DCEmu Homebrew & Gaming Network.
PSP Homebrew
Name = Notepad
Authors /Website = rob_psp
Screenshots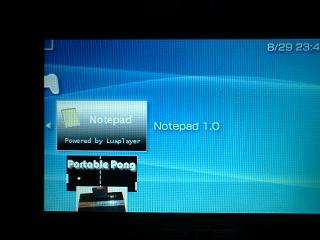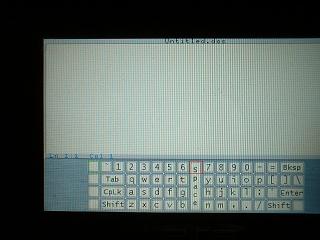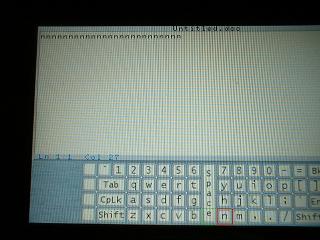 Downloads = September 20th v1.3 Here
New to Version 1.3
Added: Integrated PSPMediaCenter by John_K & adresd - Supports MP3, OGG, and AAC
Added: Rename Files and Directories
Added: Delete Files and empty Directories
Added: Scale and Rotate Images
Added: Scale to Screen Width and Height image settings
Added: Rotate 90 and 180 degrees image settings
Added: Address Book
Modified: One cursor keyboard input uses analog pad.
Hot keys for space, enter, backspace, shift, and caps lock
September 12th 2005 v1.2 Here
New to Version 1.2
Ported from Lua to C++
Fixed: Copy, Cut, and Paste crash
Added: Basic Image Viewer - opens JPG, PNG, GIF, and BMP
Added: Toggle Bookmark function
Added: One cursor keyboard input
Added: Increase and Decrease Font Size
Added: Change Backgound Color function
Added: Change Text Color function
Added: Auto-save keyboard, font size, background color, and text color
Removed: Set Bookmark function
Removed: AA Font setting
Removed: Black Background setting
August 30th 2005 v1.1 Here
Here's a new version of my notepad. It has a couple of crash bug fixes as well as a couple new features.
Fixed: File open crash
Fixed: Edit Find crash
Added: Edit Replace function
Added: Black background View option

August 29th 2005 v1.0 Here
Information = This is a notepad programmed in Lua. This has been tested to work on
luaplayer 0.7b7 and above, created by Shine and Nevyn.
How to use:
The D-pad controls the green cursor.
The left trigger inputs the value of the green cursor.
The square, triangle, circle, and cross buttons controls the red cursor.
The right trigger inputs the value of the red cursor.
Press Select to cycle to Edit and Keyboard modes.
Press Start to bring up the File menu.
The left and right triggers page up and down the screen in Edit and
Full Screen modes
To use the Copy, Cut, and Paste functions, first move the cursor the first
position. Press Triangle to mark it. Move the cursor to the second
position. Press Triangle to mark the second position. Finally, you can
use the Edit functions.

Special thanks to Shine, Nevyn, and Mike Haggar

The Hottest DCEmu Posters