PSP News is a News and downloads site for the Playstation Portable, We have all the latest emulators, homebrew, commercial games for the PSP and all the downloads on this site, we also cover commercial gaming and console news. Part of the DCEmu Homebrew & Gaming Network.
PSP Homebrew
Name = MikMod Player
Authors /Website = JIM
Screenshots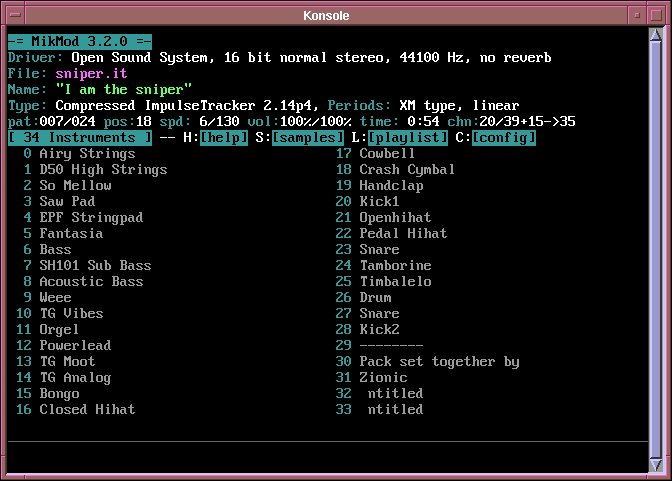 Downloads =Here July 31st 2005
Changes:
Source updated to latest PSPSDK.
Sorts the file list alphabetically.
Media files now live in PSP/MUSIC instead of local folder.
Some WAV files can now be played (flakey).
Graphics are off by default.

Information = I've ported MikMod module player V3.0.3 to PSP. I think this about the last version released before the player GUI was split from the actual player, c1999. I can't find any current maintainer to submit changes to.
It will play most MOD, XM, IT, S3M, STM, MTM, 669, FAR, DSM, MED, ULT and UNI tracker files (while other things are happening).
An example app is included. I built it with cygwin and beta 1.0 SDK.
The modules I used are hardcoded in the source.
Thanks to Peter Amstutz and all the other MikMod developers who released it under a free-to-anyone license.
Also many thanks to the ps2dev people for the psp sdk.
Jim
The Hottest DCEmu Posters