Buy on AliExpress.com
PSP News is a News and downloads site for the Playstation Portable, We have all the latest emulators, homebrew, commercial games for the PSP and all the downloads on this site, we also cover commercial gaming and console news. Part of the DCEmu Homebrew & Gaming Network.
Emulators for PSP
Name = HUE for PSP Formerly XPCE for PSP (PC Engine Emulator for PSP)
Authors /Website = E
Screenshots -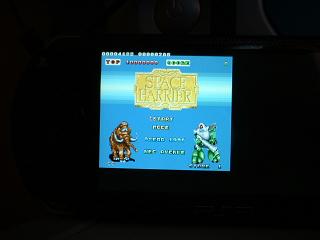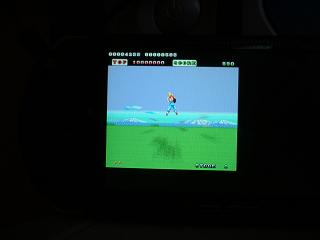 Downloads = 200 Public Domain/Legal Roms for PC Engine Here
HuE for PSP ver 0.70 24th November 2005 / Discuss this release here --> http://www.dcemu.co.uk/vbulletin/showthread.php?t=14307
– Sprite bugfixes for F1 Circus 92 and Y's 1&2
– Incomplete Supergrafx support
– State saving modifications:
Old data cannot be used. There's a high probability that the format will change again.
To do:
– Sound corrections
– Mounting improvement and state saving correspondence

HuE for PSP ver 0.62pre1 28th October 2005 / Discuss this release here --> http://www.dcemu.co.uk/vbulletin/showthread.php?t=13029
V0.61 Alpha 2 September 24th 2005
V0.61 Alpha September 7th 2005 Discuss this release here --> http://www.dcemu.co.uk/vbulletin/showthread.php?t=10393
Display is now reached the maximum it can go.
Sound still not perfectly matched with Display speed.
A bug in the Vsync startup code has been rectified
Save states not supported
Now uses Maman's MP3 libmad library which gives BGM in menus.
Super graphics software mode not working
Arcade card's CD is also not working
v0.60 Here July 19th 2005
v0.55 Here July 14th 2005
v0.54-0.001 Here July 11th 2005
v0.531 Here July 11th 2005
v0.53(test) Here July 7th 2005
v0.52 Here july 3rd 2005
v0.51 Here july 3rd 2005
v0.5 Here june 30th 2005
v0010 Here June 26th 2005
v0009 Here June 25th 2005
v0008Here June 24th 2005
v0007 Here June 23rd 2005
v0006 Here June 22nd 2005
v0005 Here June 22nd 2005
Information = PC Engine emulator for the PSP :)
The Hottest DCEmu Posters