PSP News is a News and downloads site for the Playstation Portable, We have all the latest emulators, homebrew, commercial games for the PSP and all the downloads on this site, we also cover commercial gaming and console news. Part of the DCEmu Homebrew & Gaming Network.
PSP Homebrew
Name = Gored
Authors /Website = xteticx
Screenshots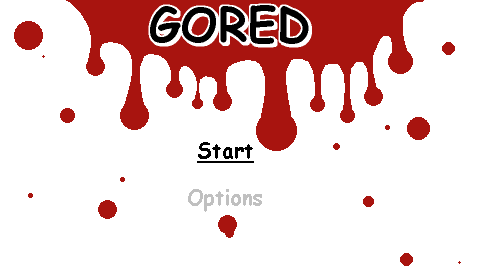 Downloads = v1.0 23rd September 2005
Information = Youll need Lua Player and install this into it.
I've had this ready for about a week now. (had problems with my PC) New version isn't much more gameplay side. No more targets, bullets work now instead. I've also added a nice menu system and 3 different stages this time. There is also a medal system up, and half running. Lets hope you guys like it, and can find useful information inside the script."
Controls:
L Trigger – Focus Mode (temporary slow down)
R Trigger – Shoot
Triangle – Debug Menu
Circle – Screenshot
Select – Reset
Start – Pause

The Hottest DCEmu Posters