Buy on AliExpress.com
PSP News is a News and downloads site for the Playstation Portable, We have all the latest emulators, homebrew, commercial games for the PSP and all the downloads on this site, we also cover commercial gaming and console news. Part of the DCEmu Homebrew & Gaming Network.
PSP Homebrew
Name = ASTC
Authors /Website = Elka
Screenshots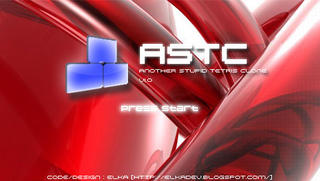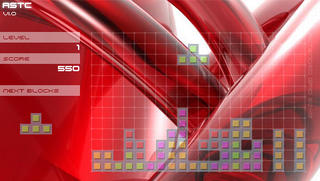 Downloads = October 27th 2005 Here v1.0
Information = ASTC
code/design : elka [elka.dev@hotmail.com]
wallpaper : GSS [www.wincusomize.com]
(taken without permission, where can i found his email ?!)
******************************
Beta V1.0
known bugs
-----------------------
- seems to crash after something like 10min of playing, probably due to a memory leek, need to check
whether it crashes during a game or just when restarting a game.
TODOs
----------------------
- ok, major problem is, THIS GAME IS BORING, so as i'm not a tetris fan, i would really like to
add funny things like maybe some combo possibilities, a lumines like mode (where the blocks could be brocken
in pieces when they fall) or just another game whith blocks that's more funny and intelligent to play :)
So all comments / ideas / feedback are welcome, fell free to email me or post comments
at http://elkadev.blogspot.com/ thanx in advance :)
Cheers
Thanks :
Big thanks to Mph for the downgrader, big up to all the guys from the ps2dev site that have been doin some
great stuff with the pspsdk.

The Hottest DCEmu Posters